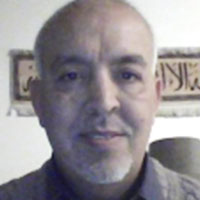 Ejaz Qureshi
Chairman
Ejaz Qureshi was born in Pakistan and had all his education in the UK. He graduated from Loughborough University in 1983 with a Masters degree in Engineering Design. He is a member of the Institute of Mechanical Engineers and also a Justice of the Peace. He is now at Nottingham University involved in technology transfer from research into innovations, including programmes to help society reduce its carbon footprint.
Ejaz is married with two grown up children and a wife who is a primary school teacher and as a family they are deeply passionate about the sustainability agenda. His vision for IFEES is that it acts as the Knowledge Hub for popularising the Islamic environmental message and it engenders a sense of Islamic duty so that each and every one of us become passionate and active "Guardians of the Earth".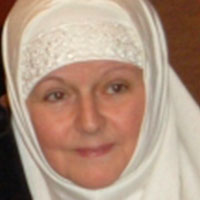 Harfiyah Haleem
Secretary
Harfiyah Haleem is one of the leading Muslim environmental activists in the UK. She is editor of a book of essays on Islam and the Environment (Ta Ha Publishers 1998) and co-author of Sharing Eden, a book of green teachings and practical hints on sustainable living from the Abrahamic faiths (Conservation Foundation and Kube Publishers 2012). She is a regular reviewer for the Muslim World Book Review. She has also written khutbah (sermon) notes for imams and leaflet texts and has helped to run sustainable living and recycling projects in the London area, where she is a Director of the Muslim Women's Collective, Tower Hamlets. She is in demand as a speaker and also runs children's workshops on environmental themes.
Shaid Latif
Shaid Latif was born in England to Kashmiri parents and raised and educated in Bedford. He graduated in 1992 from the University of Westminster and works for GlaxoSmithKline as their global procurement manager. He has proven skills in organisation and management and has successfully deployed them in numerous voluntary projects. He has collaborated with IFEES in producing a "green" booklet to highlight the religious guidance consistent with being responsible citizens and observant Muslim's. Since starting a family he has come round to thinking that the world should be handed to our children in a better state than we find it as a matter of guardianship and fulfilling an implicit trust.
Lutfi Radwan
Lutfi Radwan was born and educated in the UK. He got a degreein Geography and Arabic from London University (SOAS) and subsequently completed a PhD at Oxford University. He went on to lecture at Oxford at the same time undertaking research and consultancy in the Middle East and West Africa for various public agencies (FAO, UNDP) and private agricultural development companies, specialising in dryland reforestation and irrigated horticultural production. More recently he changed his focus from global to local and sold his house to move onto a 43 acre site north of Oxford where he has established Willowbrook organic farm.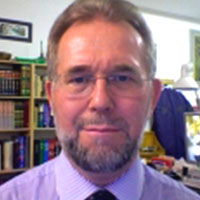 Hajj Ahmad Thomson
Hajj Ahmad Thomson was born in Zambia, educated in Zimbabwe and England, embraced Islam in 1973 and called to the Bar of England and Wales in 1979. He is a practicing barrister specialising in Charity law, Discrimination, Employment and Islamic Law. He has authored several books on Islam and is also a public speaker of some repute.
Ashfaq Ahmed
Bio coming shortly…
Allah is Sufficient for us and He Is the Best Disposer of affairs
Sahih al-Bukhari, Book of Prophetic Commentary Hadith 86